Back to Madisay
picturesOfOurDogLeo
This is Leo. He is our boxer puppy. He makes us laugh a lot, but he also makes us scream a lot too. He doesn't know that it's not cool to eat out of the trash yet. He also likes to chew on everything that smells like us. This includes but is not limited to clothes, shoes, toys, computers, and toes.
---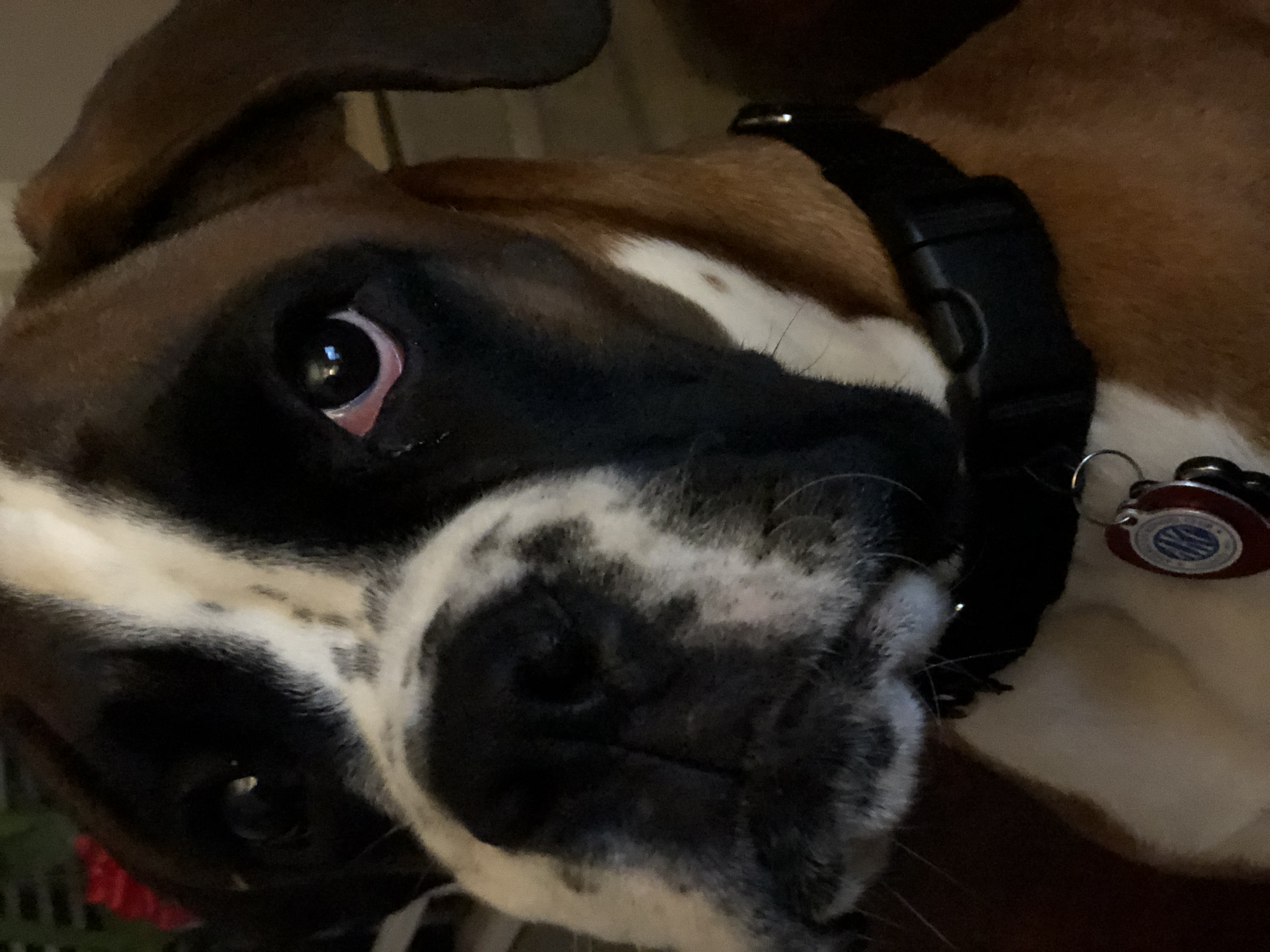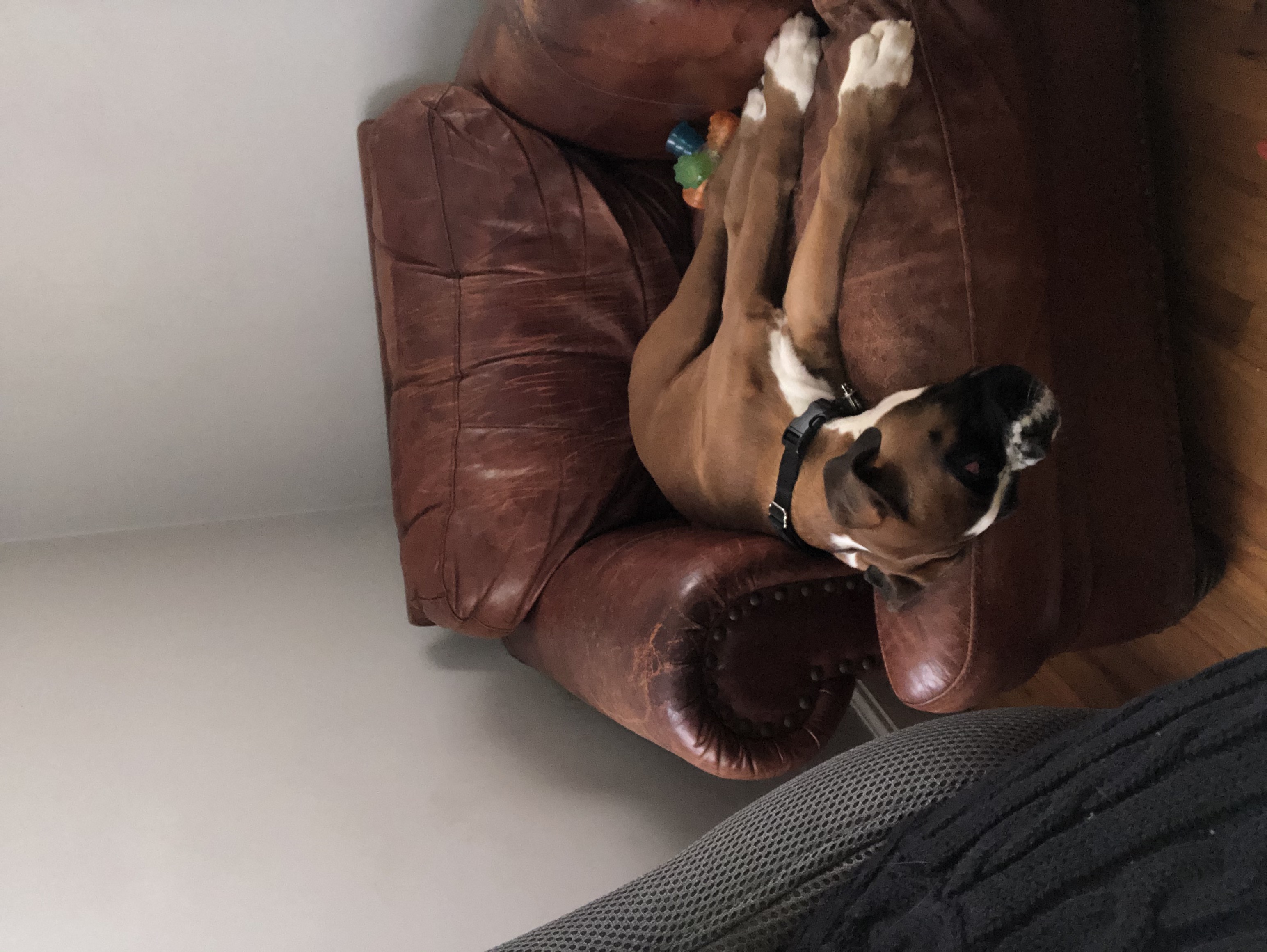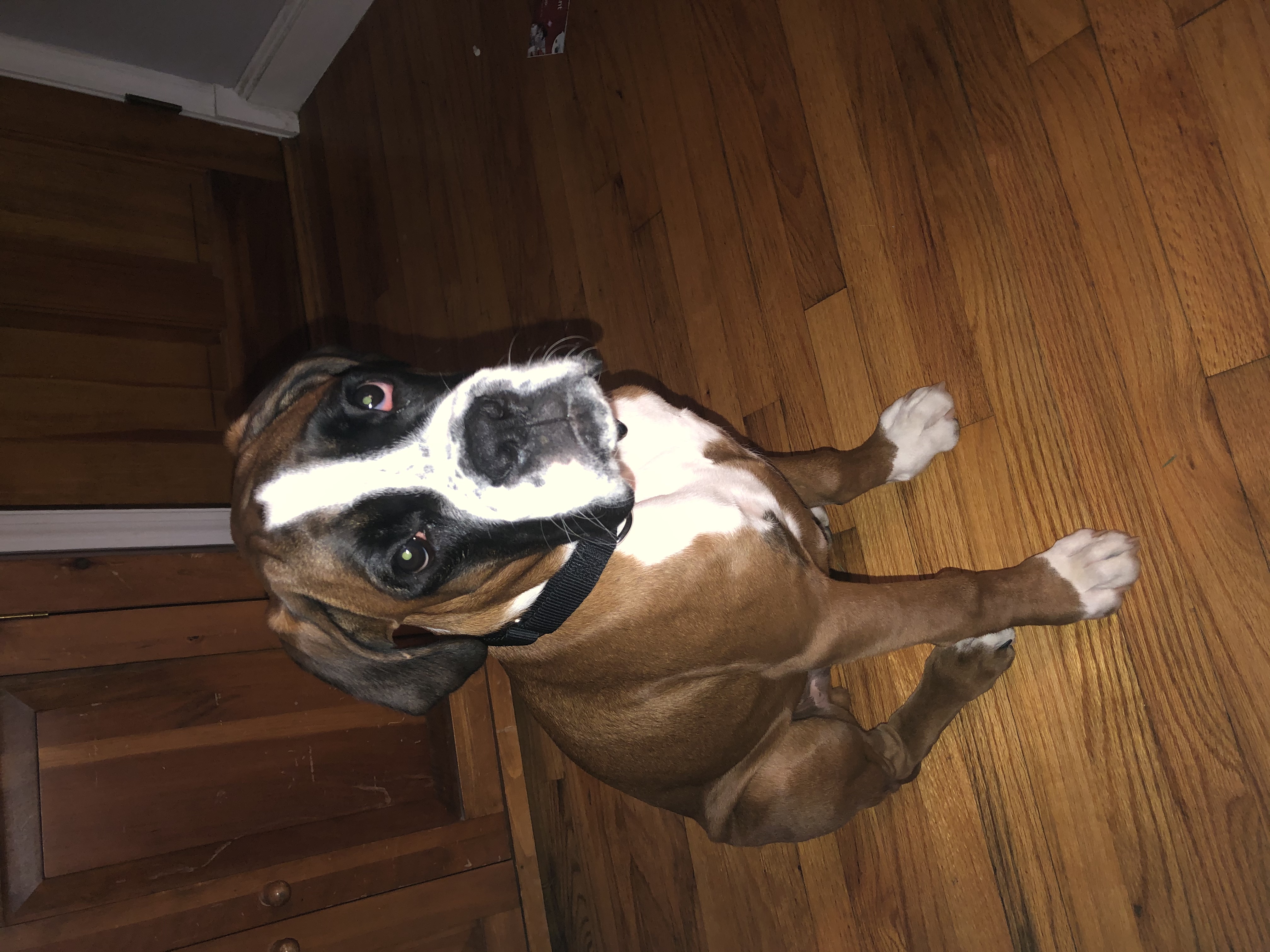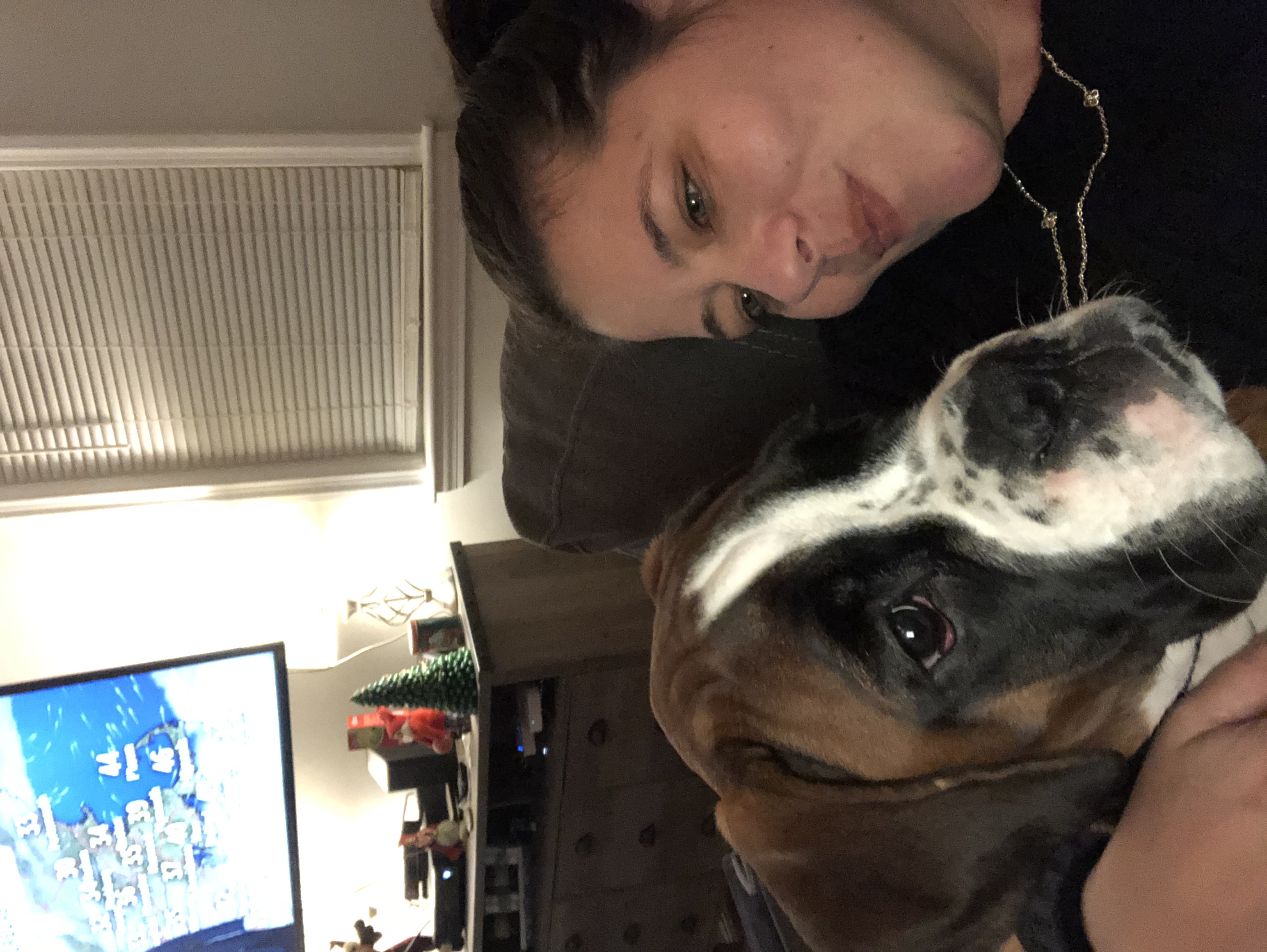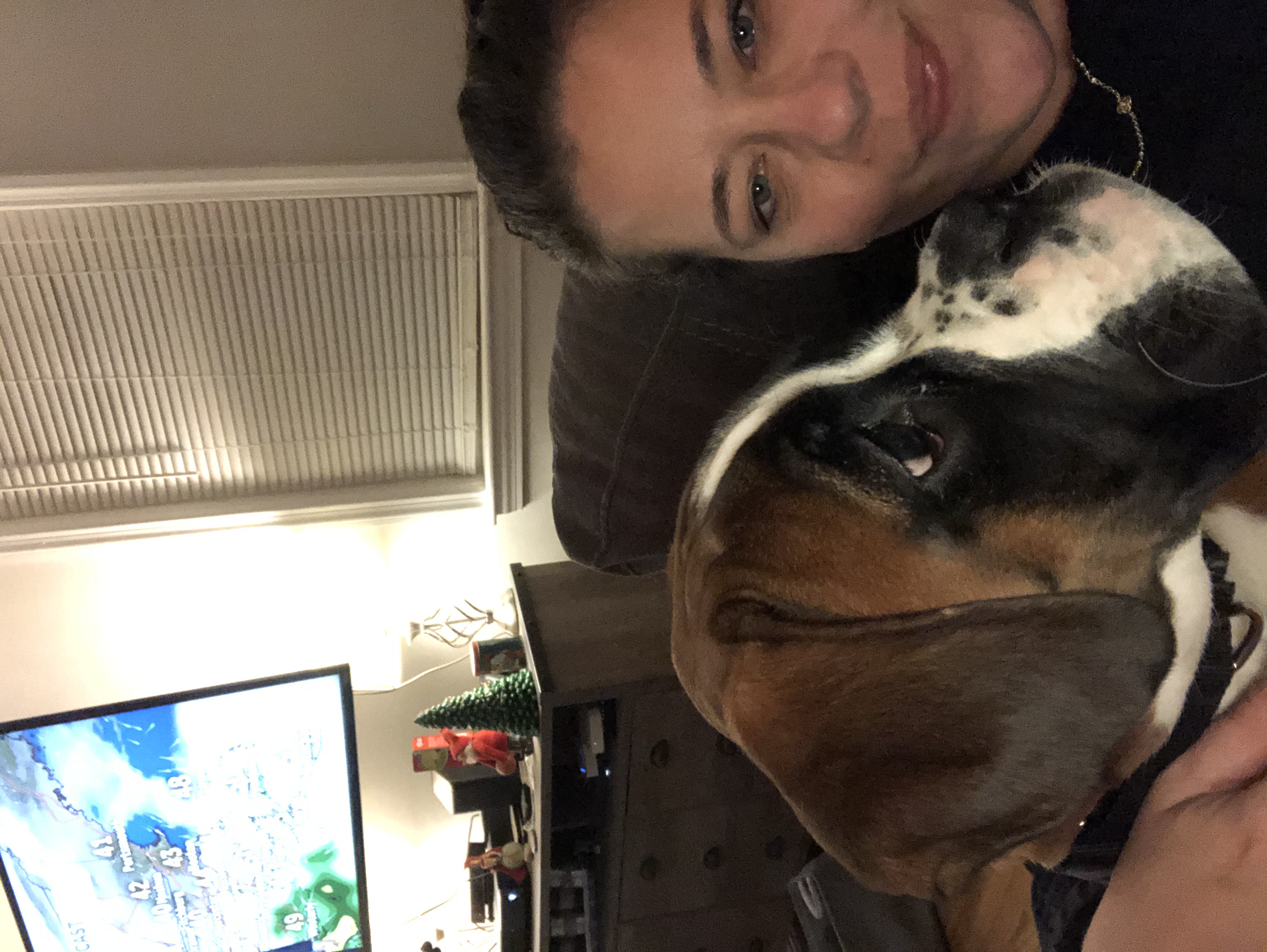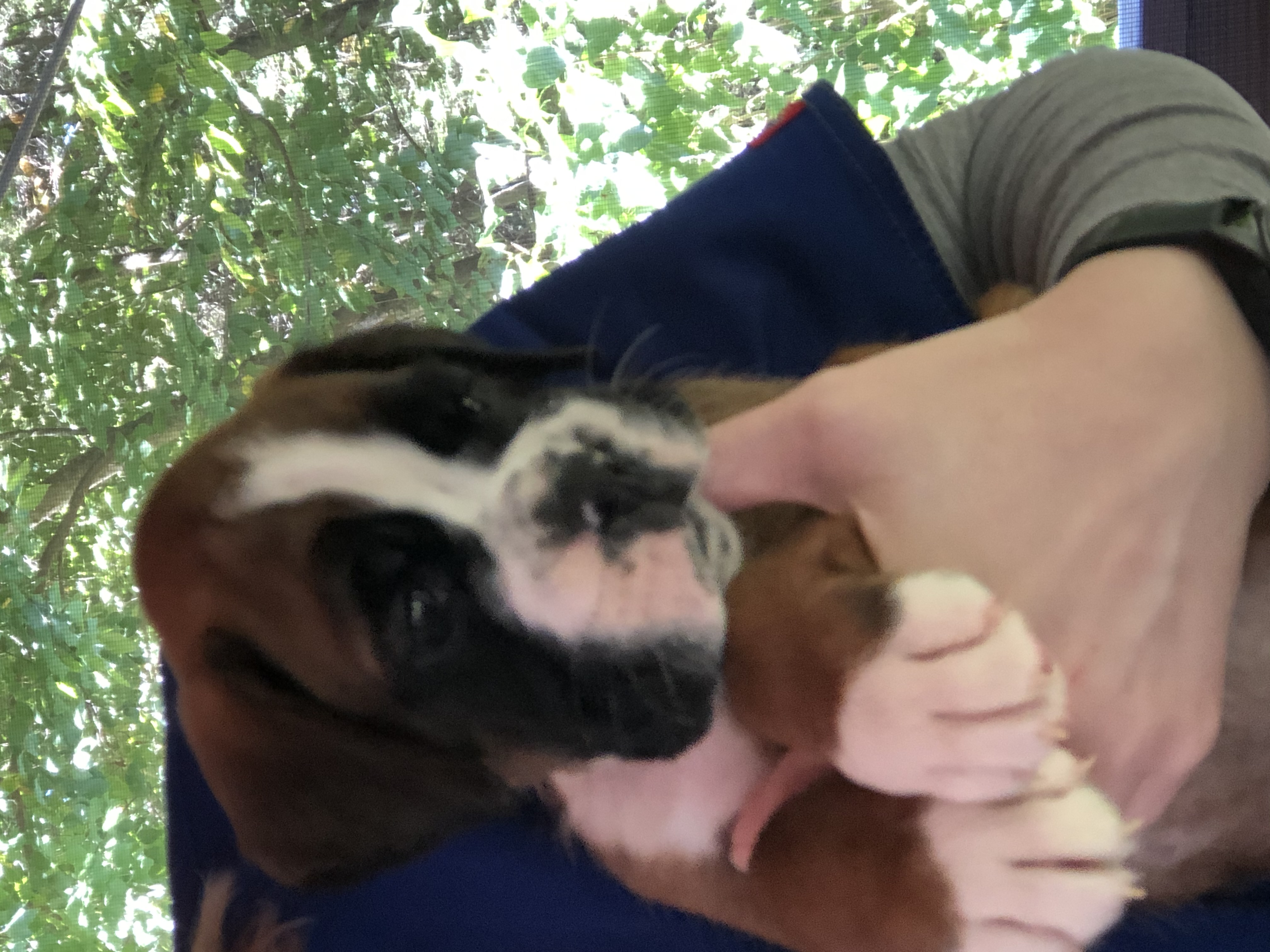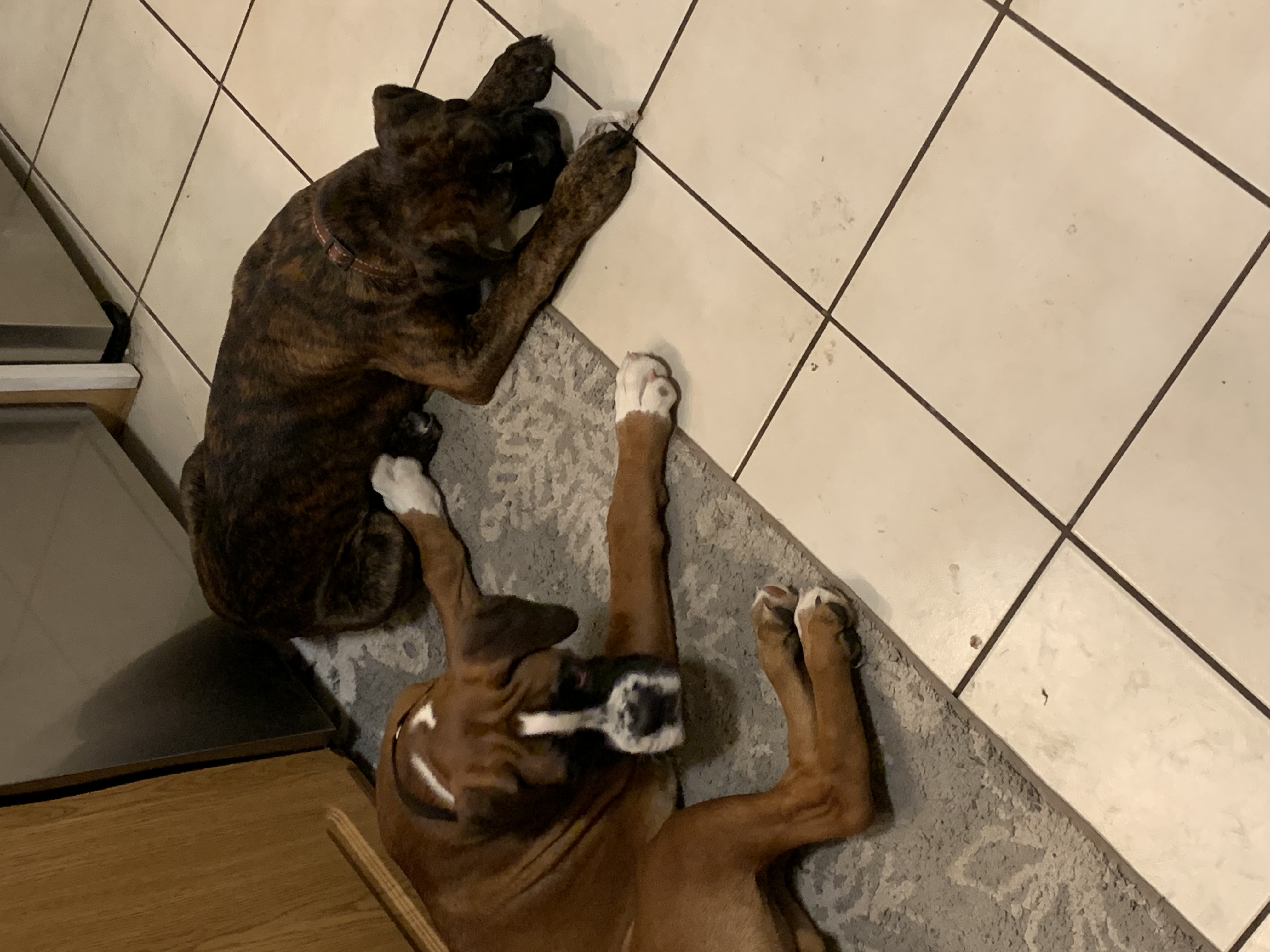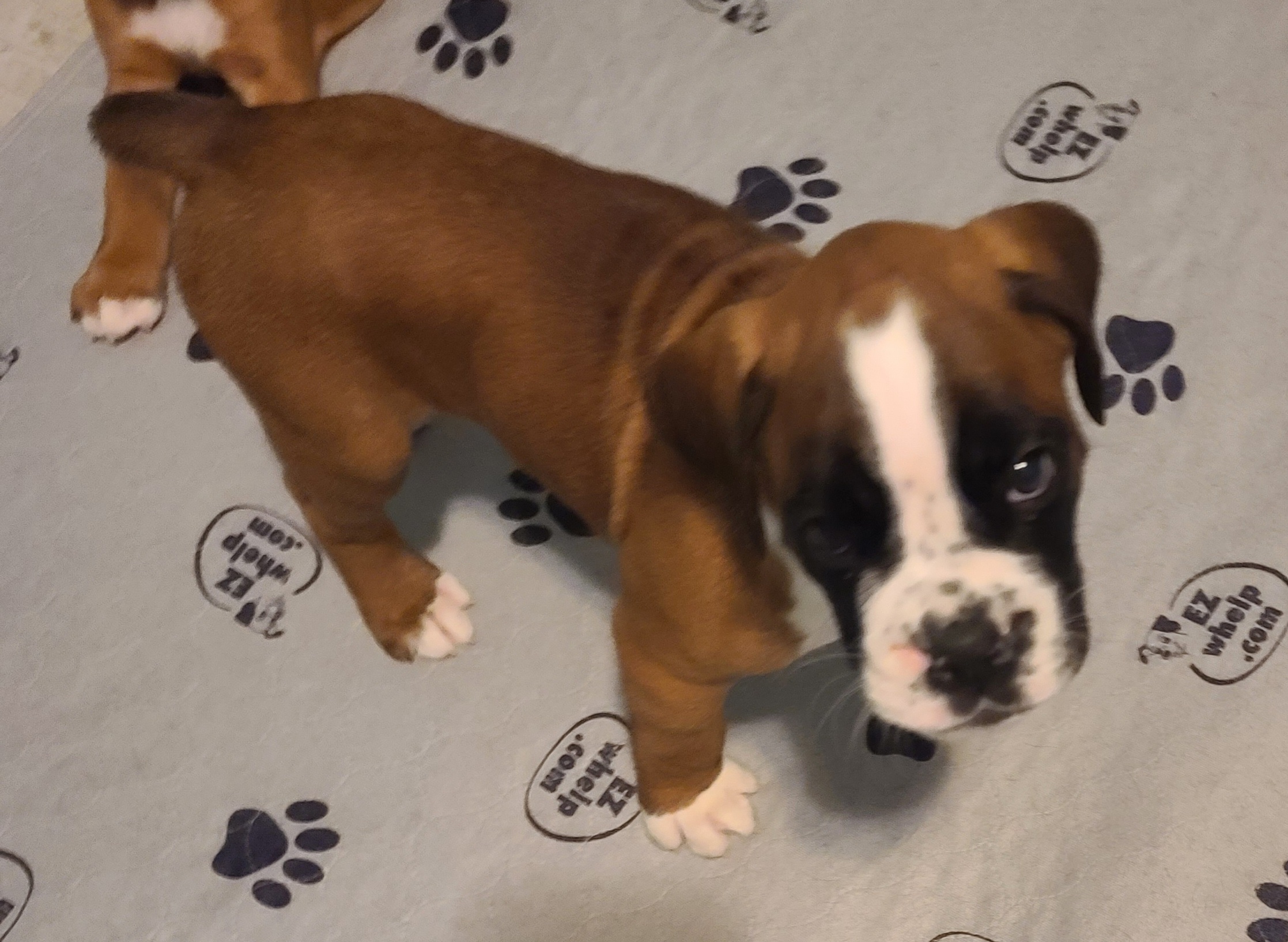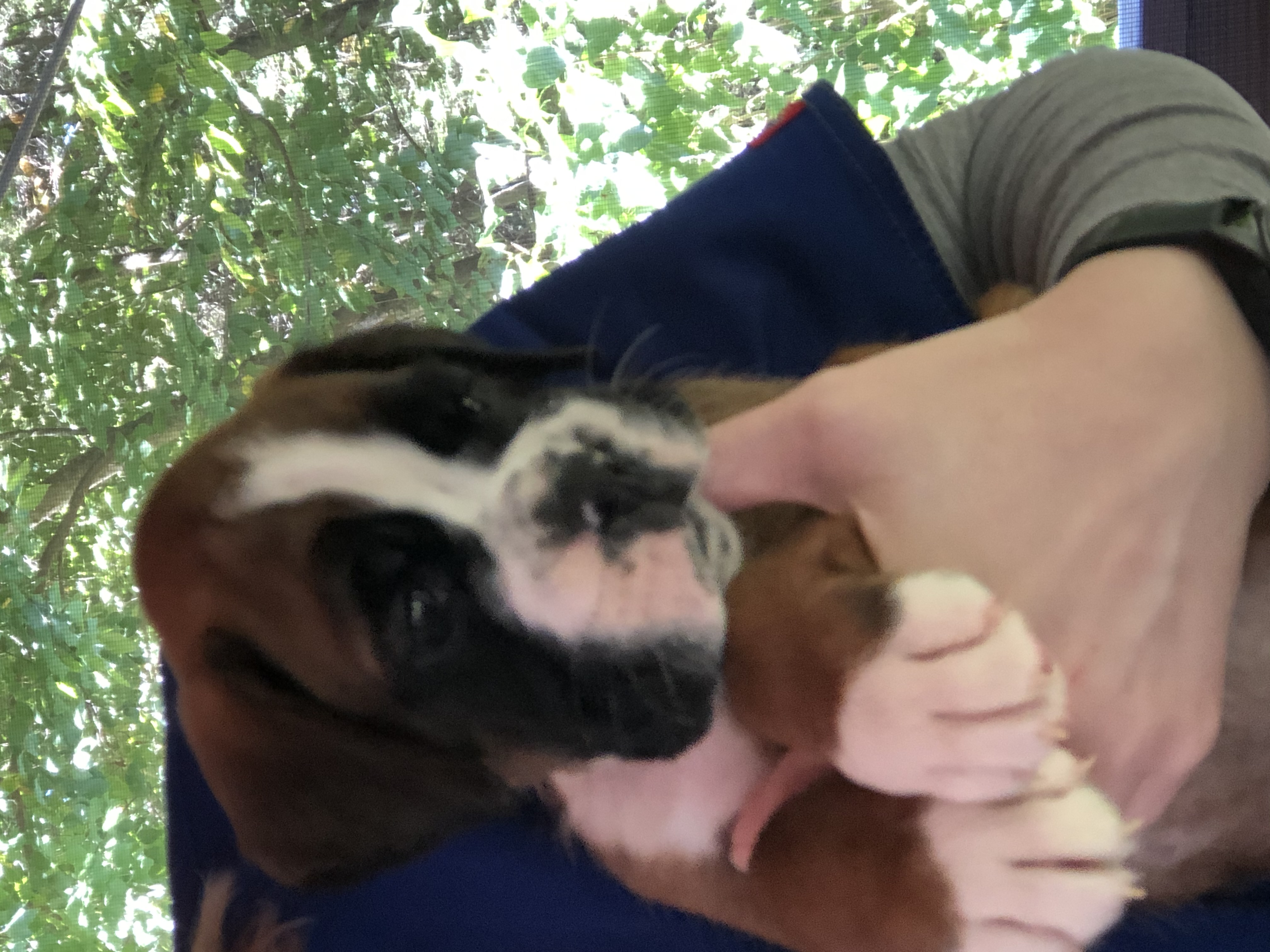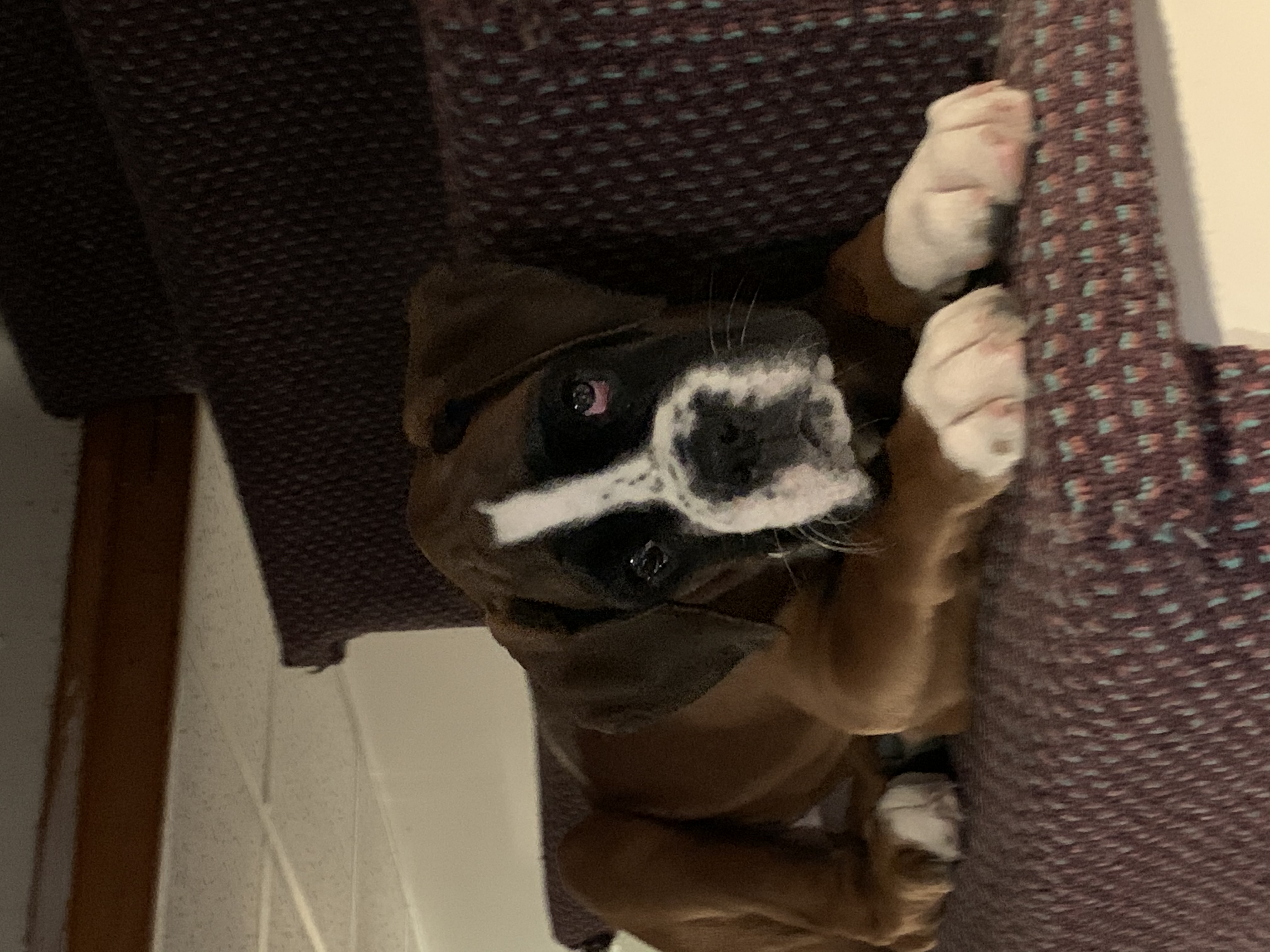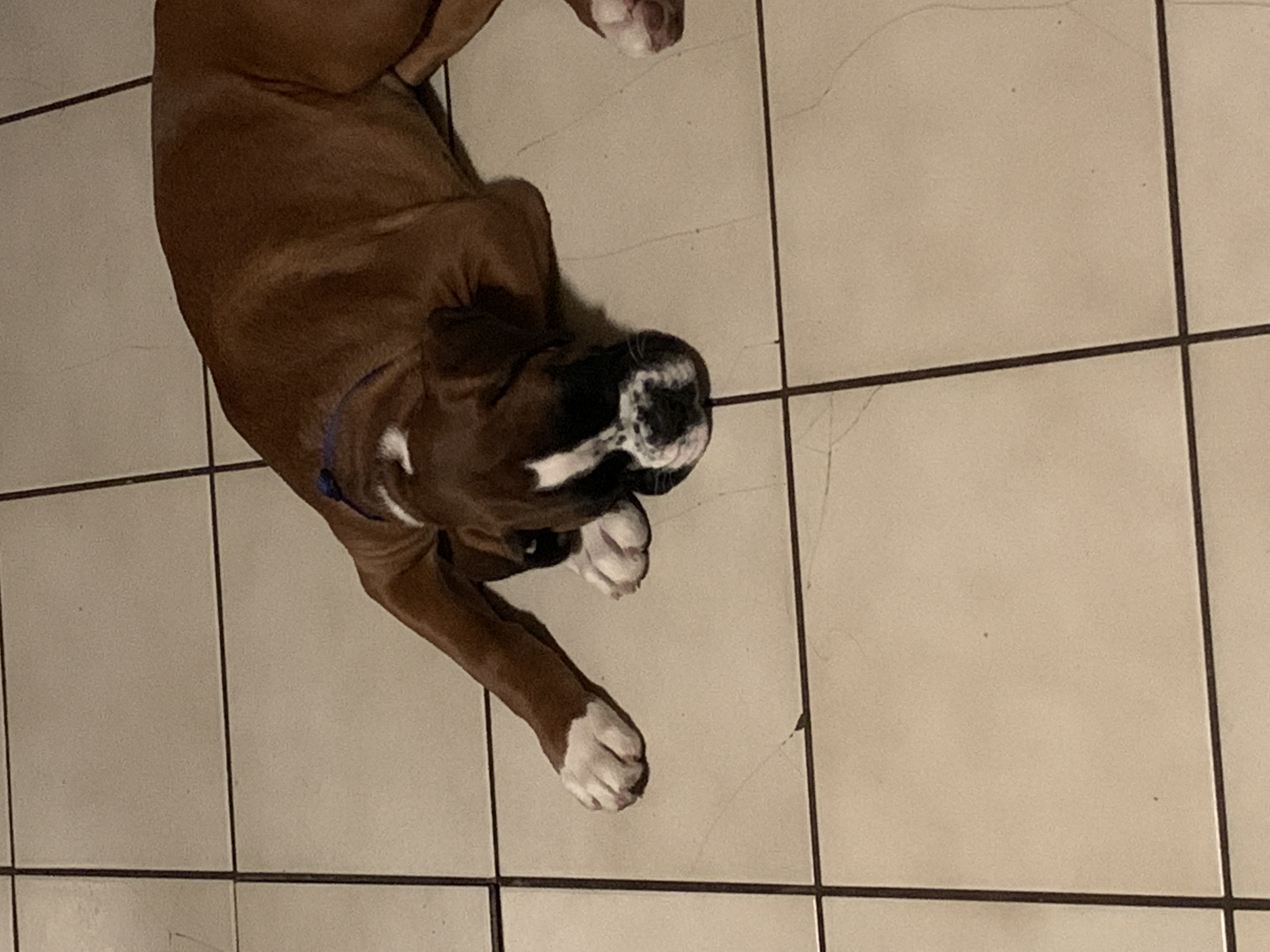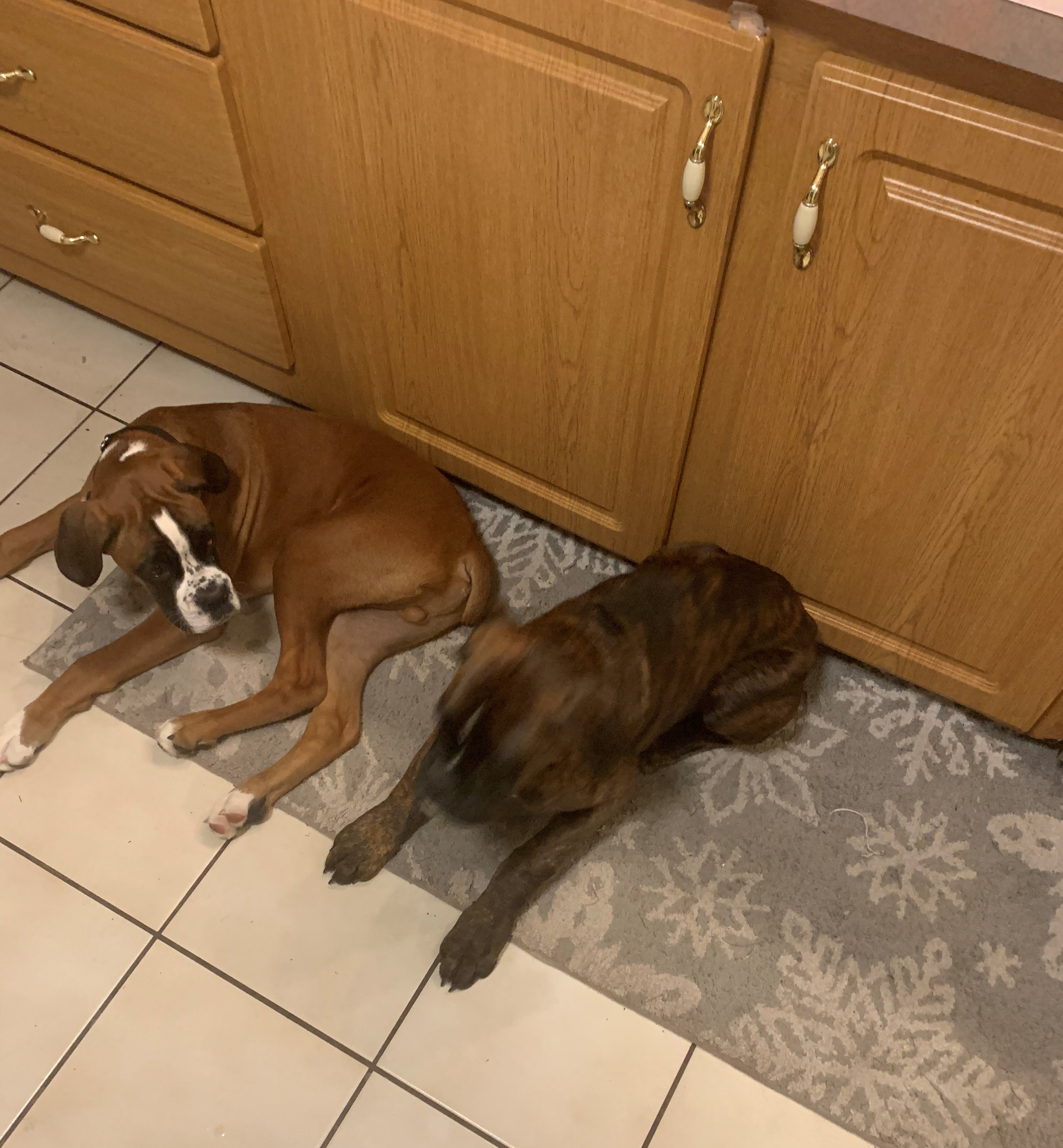 We got him from Boxing Beauties in Sturbridge MA.

This is a description from their website.
We are a small home-style breeder of quality AKC Boxers with European bloodlines. We are located in Central Massachusetts. Our website is currently under construction so please excuse it's appearence. All of our puppies are AKC registered.
We only do a few litters a year producing fawn, dark brindle, reverse brindle, sealed, white and patched puppies. Our dogs are very special members of our family. We were lucky enough start out with a wonderful American bloodline with good longevity, in the last 9 years we have brought in European lines and now import some of our dogs from our friends overseas with great working champion bloodlines.
Please visit our menu located on the left side of the page to find information on our stud dogs, our females, planned breedings, available puppies and more. Please feel free to contact us with any questions you may have.

Leo is now 6 months old and he is getting bigger and smarter everyday. Trying to keep him out of the treats is difficult; trying to keep him in one room is almost impossible. He is a clown sometimes, but lovable always. We can't remember how we got along before him.

Thanks again to Mel and the rest of her Boxing Beauties Team!